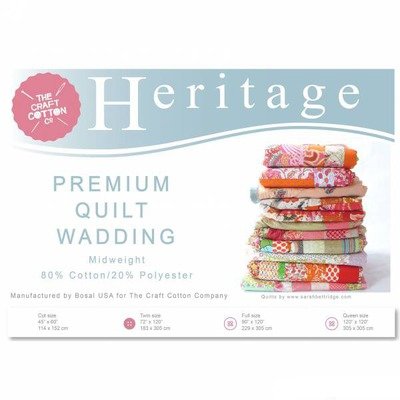 Heritage Poly Cotton Wadding - 183 x 305 cm
€27.73
Heritage Poly Cotton Wadding - 183 x 305 cm
122.00
€27.73
/1 buc
VAT included
Product description
Luxurious Heritage Premium Quilt Wadding, design for maximum comfort, offering a soft cotton/polyester blend.
Manufactured by Bosal USA for The Craft Cotton Company.
80% Cotton, 20% Polyester.
Size: 183 x 305 cm
Stitches up to 8"/20cm apart.
Pre-shrunk for ease of use
Machine washable on a warm setting. Dry cleanable. Machine dry on low setting.
Lasa un comentariu sau pune o intrebare